Blog number two for my no spend, make do and mend year
31st December 2017.
I'm not going out tonight. My New Year's Eve party invitations must have got lost in the post and I'm too excited about my London trip to care about the start of another New Year. It's just the ticking of a time bomb after all. Although if I get one more flashing, round robin 'happy new year, you are so special to me' message in my messenger inbox from someone who hasn't bothered to personally contact me in the last twelve months (or longer) I'm going to bloody scream!
My evening has been spent packing, I have been instructed that the clothes I wore to David's 20th birthday back in November will be suitable, luckily they fold well. I have also tried to forego the necessity of spending money in the buffet car on the train by making ham and spiced apple chutney (my recipe) sandwiches and cooking up some frozen sausage rolls and cocktail sausages. The challenge may not have started properly, but I don't need to waste money do I!
1st January 2018.
I'm on the train. London bound!
Sandwiches going down a treat, eldest son, Ben, is delicately snoring beside me catching up on the sleep he missed due to his rather excessively late night last night. He is obviously not as well organised as I am. So far, I haven't spent a single penny, unless you count the diesel I used to drive us to the station. It being New Year's day and the fact that my middle son, Michael, wouldn't have slept off enough of his alcohol intake from last night to be able to get behind a steering wheel, I opted to drive into my place of work which is about a mile from the train station. Ben and I would walk from there. He was up for it as well, probably another reason why he is now snoring gently away – as I write, I have a lovely view of his lack of tonsils. I live in a tiny hamlet where there are no buses on bank holidays or Sundays (and the rest of the week can be a bit intermittent), the price of a taxi for the ten miles was just ridiculous. Still, look on the bright side, the exercise was good – if knackering, it is a really steep hill up to the station – and I got my 5,000 daily step target on my fitbit sorted before eleven am.
2nd January 2018.
I'm now 50 years old.
I don't feel it. I don't know where all those years have gone. I am however, so thankful that I have made it to this lofty age with only minimal scrapes and bruises to show for it. Many of my school friends haven't made it this far, and a lot of those who did are suffering and in pain. In my mind, it doesn't matter who knows my age, it really is just a number and every one that I am lucky enough to be given is a bonus.
Philosophy over, I got presents!!! Best of all being tickets to go to The London Palladium to watch Dick Whittington tonight. It's starring a whole gamut of stars, Julian Clary, Nigel Havers, Diversity, Elaine Paige, Gary Wilmot and Paul Zerdin are headlining and I am so excited. The last time I saw a London show was my first ever musical. It was 'Annie' in, I cannot remember which theatre, in the West End and it was a school trip when I was about fourteen. It was a reward for the school choir for learning the Faure Requiem in Latin. No, I can't sing very well, but it was fun pretending, especially when with a load of others so my own voice couldn't be heard. There's probably some more philosophy hiding in there somewhere.
I also received a bottle of Moet Chandon, a silver bracelet, a few CD's and some chocolates among a few other items but, what the hell…I'm going to the Panto at the London Palladium!!!
Don't think the no spend thing is going to work today, definitely a good idea to wait until I'm home.
5th January 2018.
I'm home. Dick Whittington was amazing, Julian Clary was hilarious, Nigel Havers was ridiculously funny, Gary Wilmot did the weirdest song about the London Underground ever and I will never know how he managed to learn it, Diversity were astounding and Elaine Paige has certainly not suffered any loss of voice as she has got older. She can still blow the roof off with those awesome pipes of hers. The costume budget must have been more than I get paid in at least a couple of years and the special effects? Mind-blowing.
I didn't go overboard with the spending though. Mainly because it was my birthday and nobody would let me buy anything, which was unexpected but welcome. I had a cooked breakfast from a really nice café opposite Paddington station before boarding the train which meant I wasn't hungry all the way back and I refrained from buying myself a coffee from the buffet car on the way home. I stuck to the bottle of water I bought on the way to the station so wasn't I ultra good?
Gold star to Anita please, I do like sparkly things.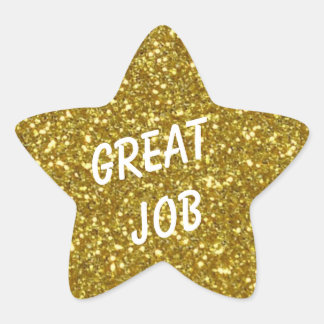 Today is a happy day.
Anita. x